Please see below the prayer charts we have completed during COVID-19 via our sometimes daily prayer meetings online. As restrictions have eased & we can now meet in person these are only happening now on a Wednesday morning, log in details are on our Home page.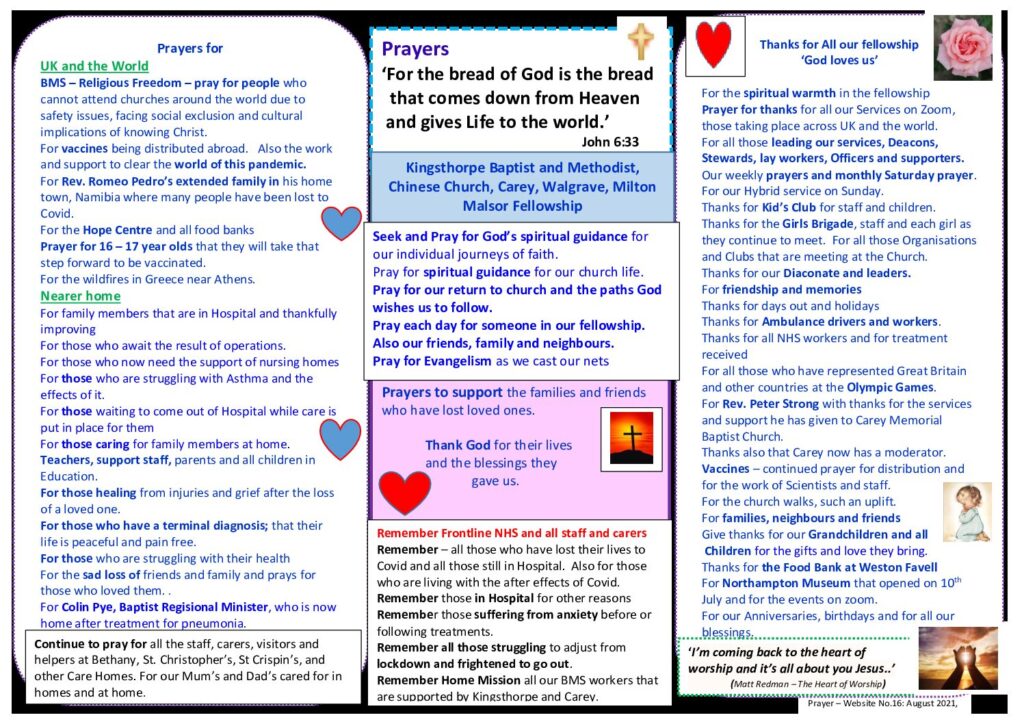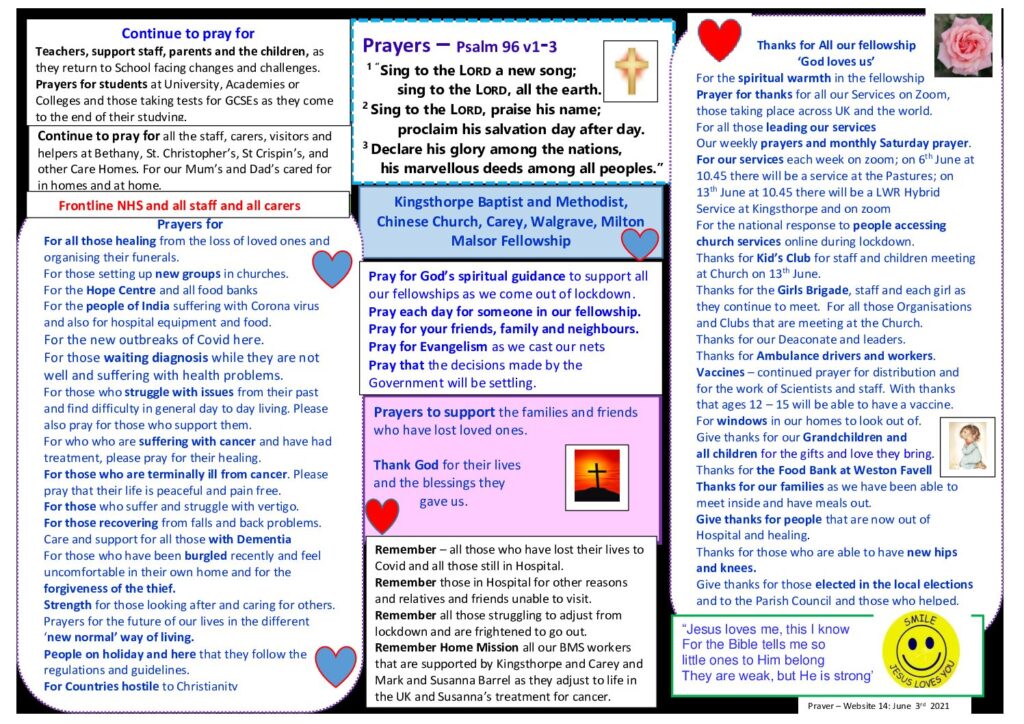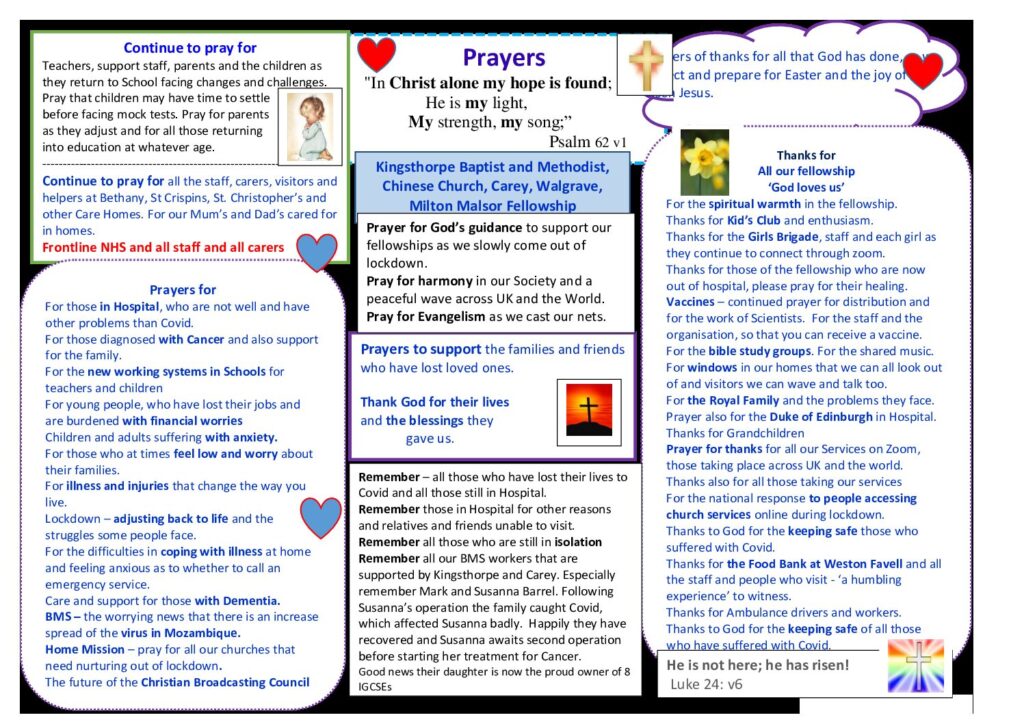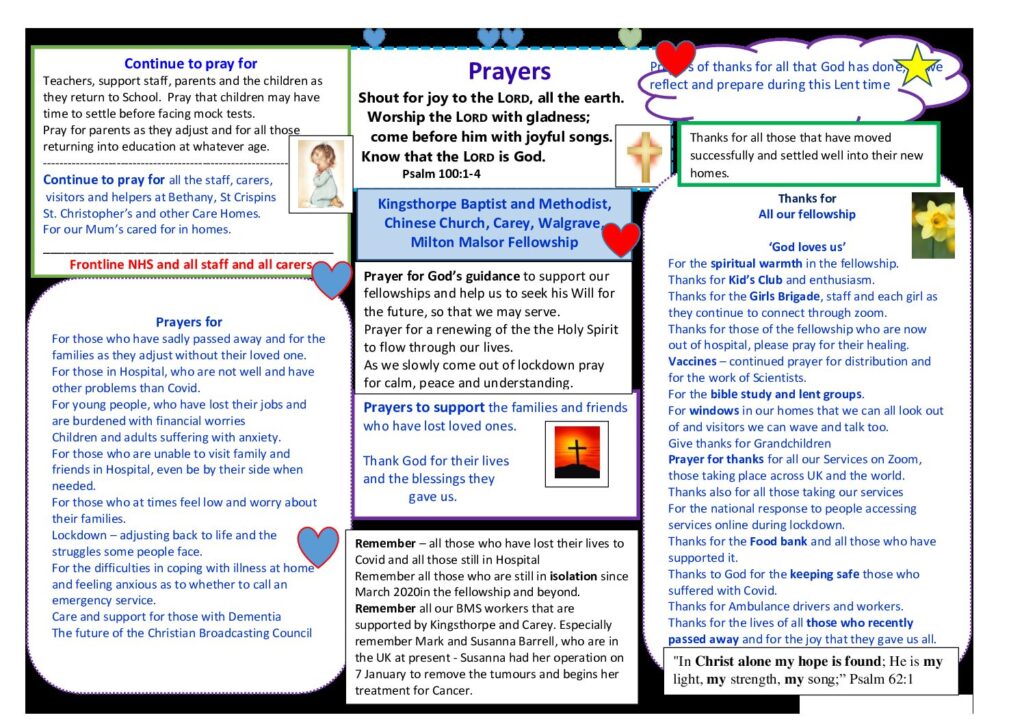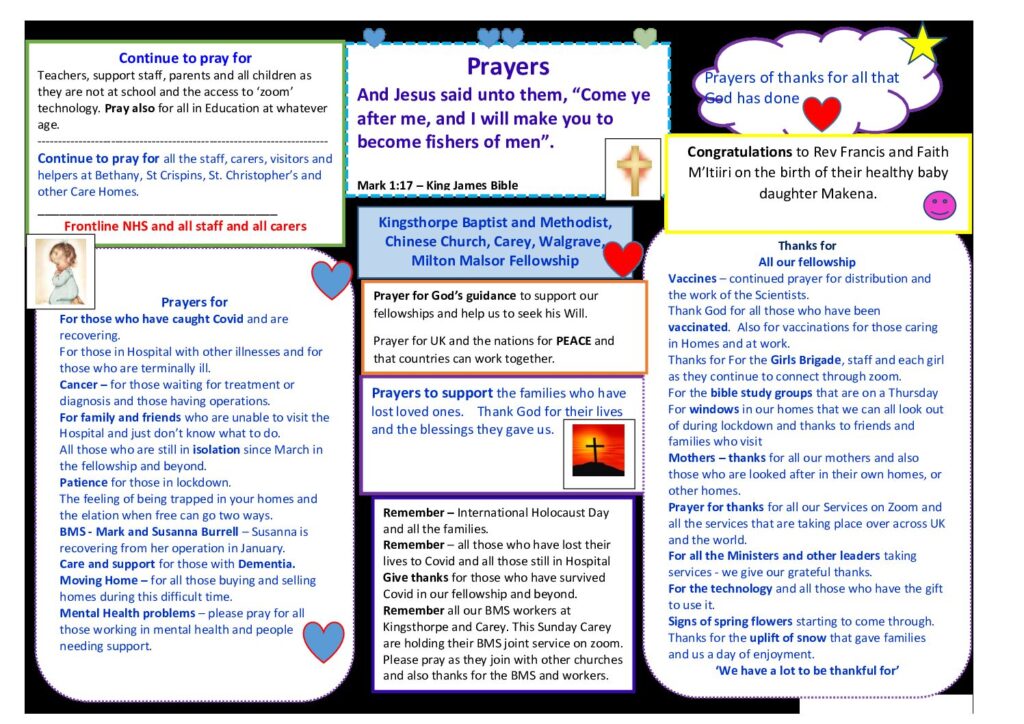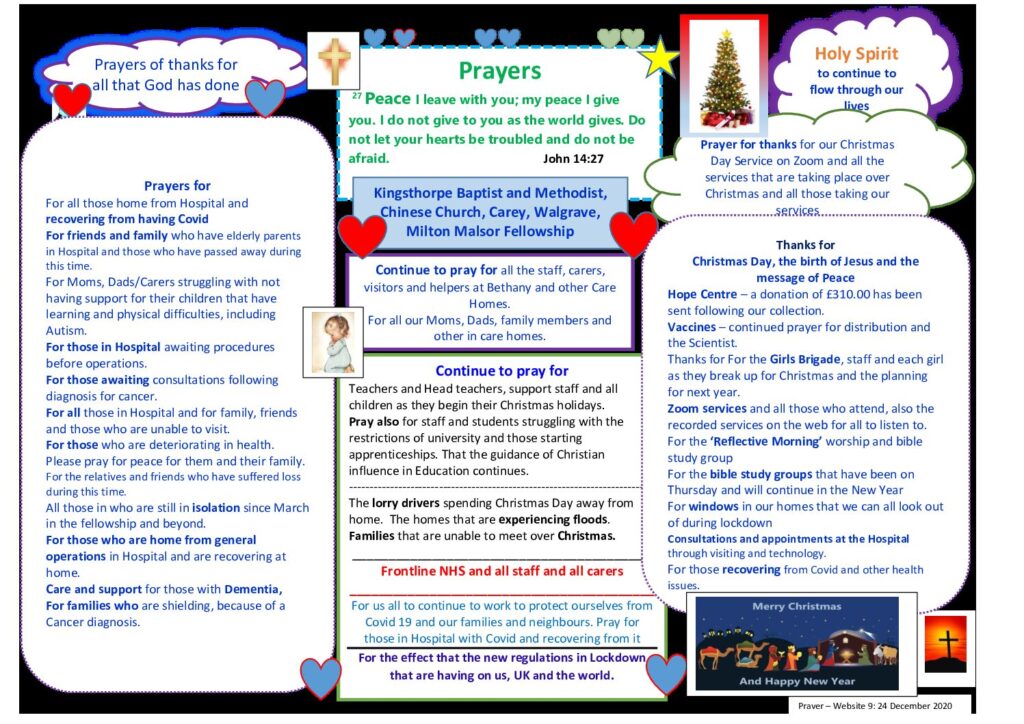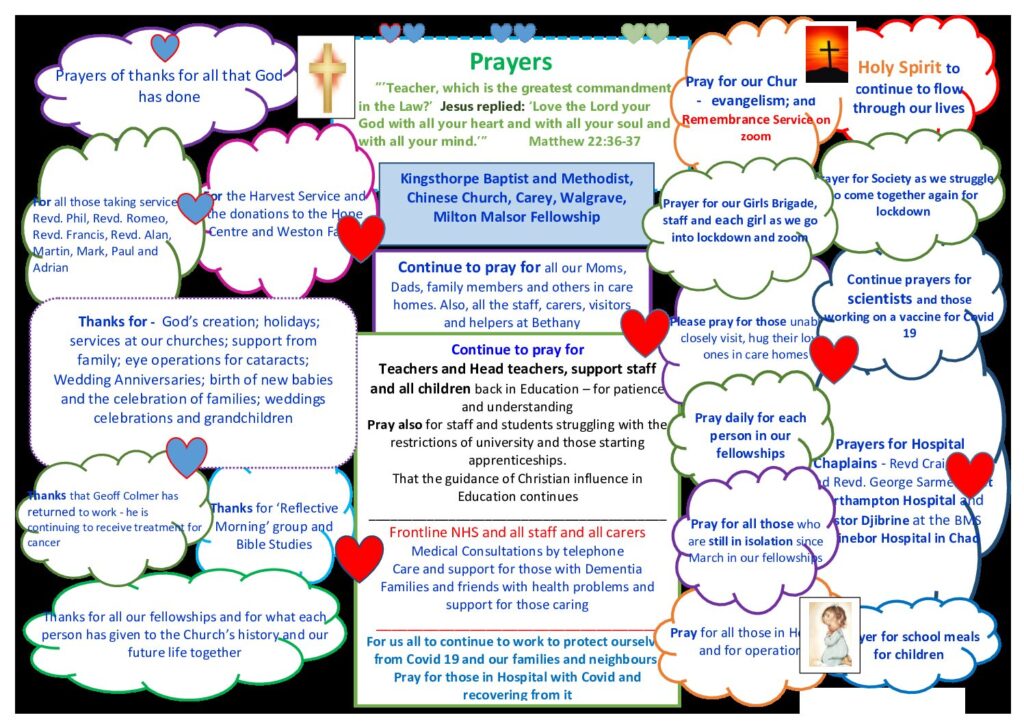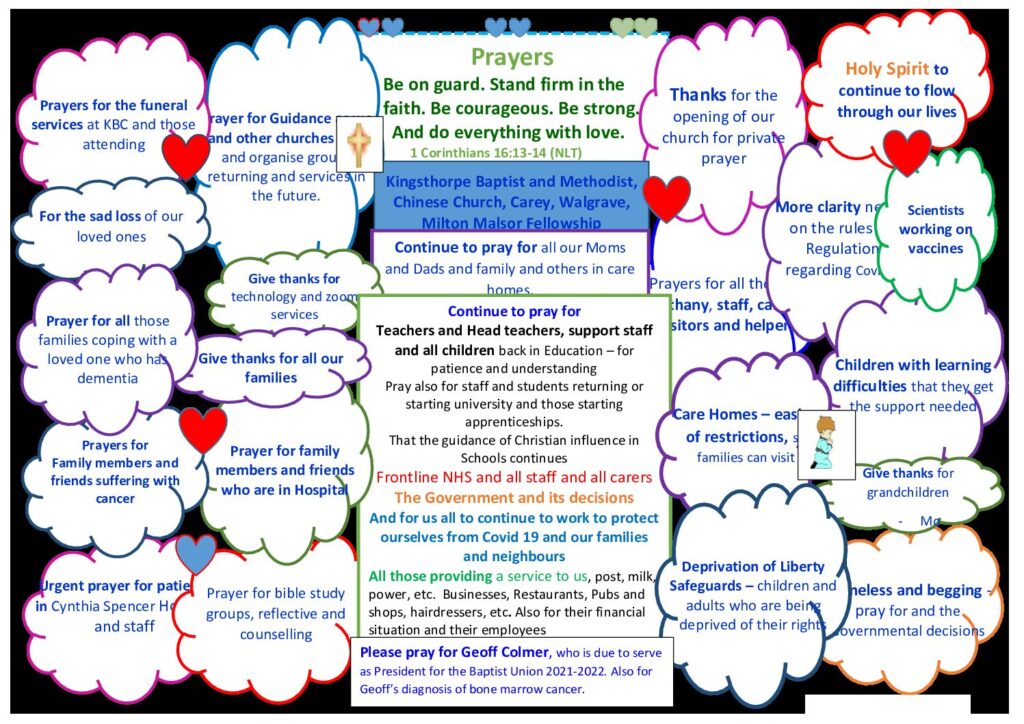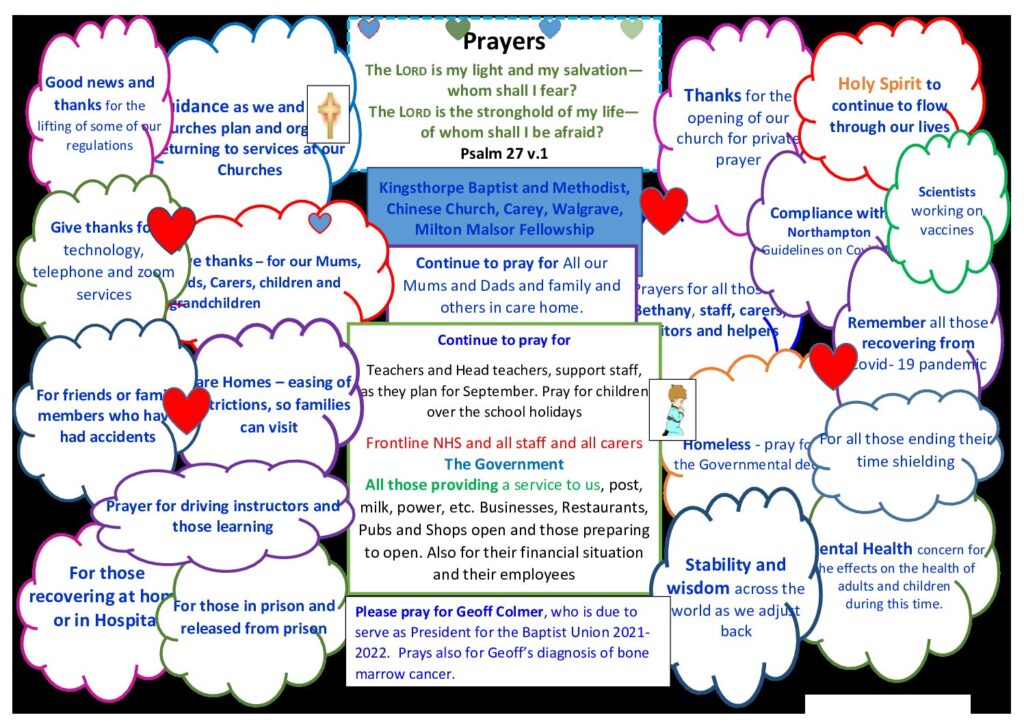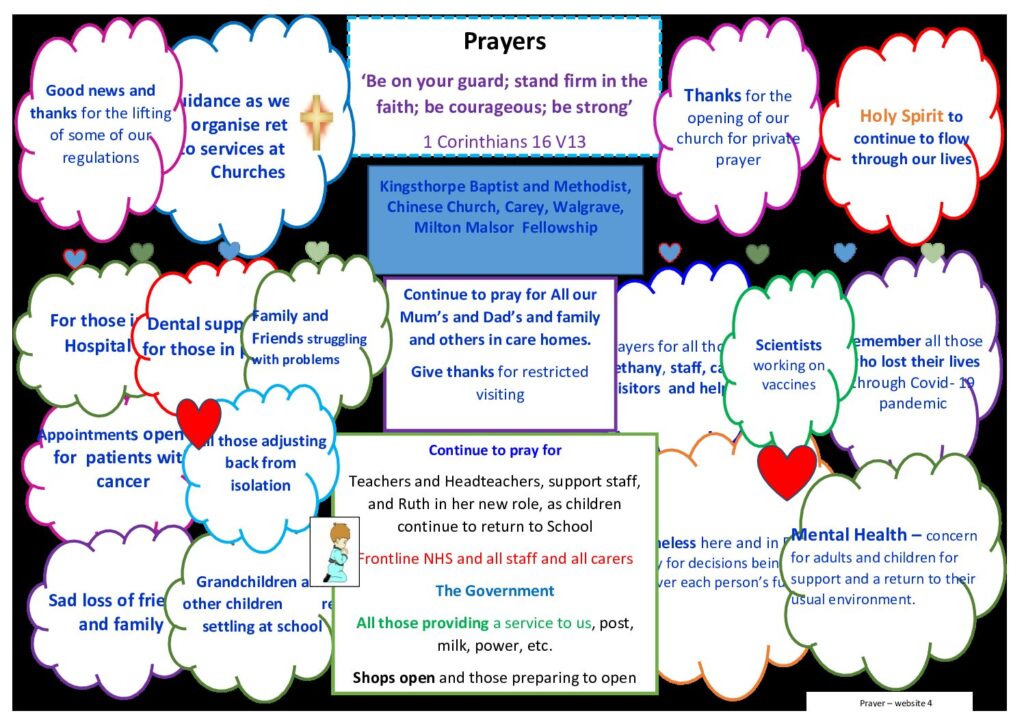 Update 21/6/20 – we opened for private prayer yesterday morning between 10 a.m. & 12 noon. You can see more pictures of how the Church now looks in readiness to welcome members of our congregations in the Gallery section, watch this space for any future plans to open up again for private prayer & indeed when we can offer Sunday worship again.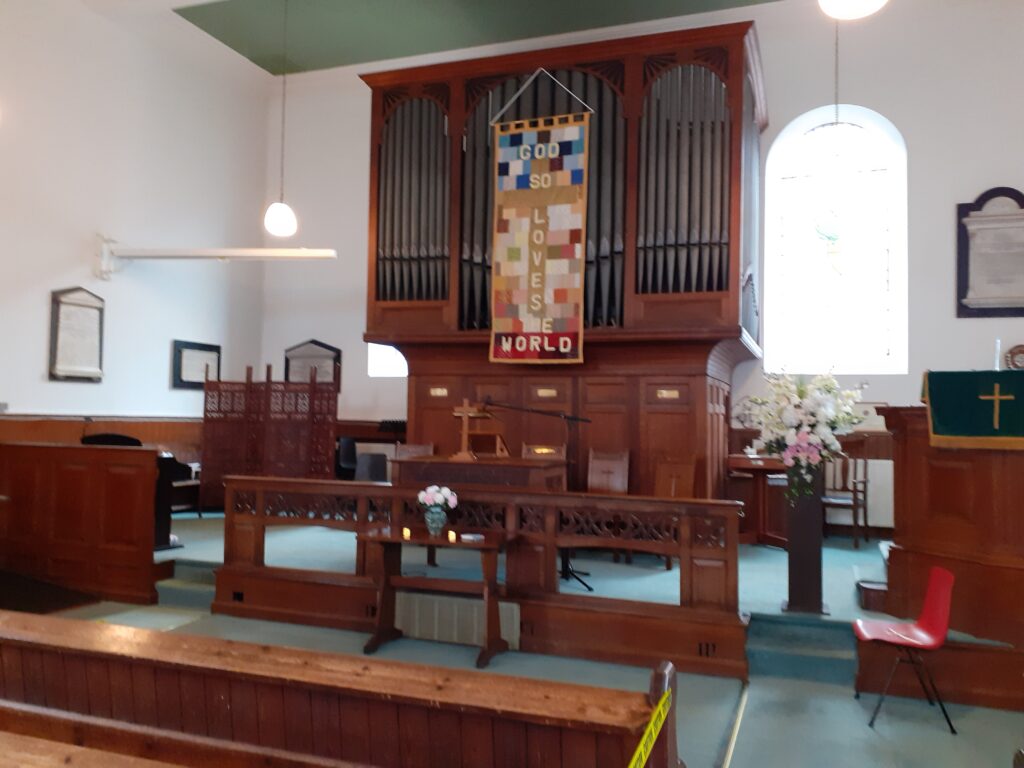 In the last few weeks our prayers have focused on the issues & situations below (uploaded 3/6/20)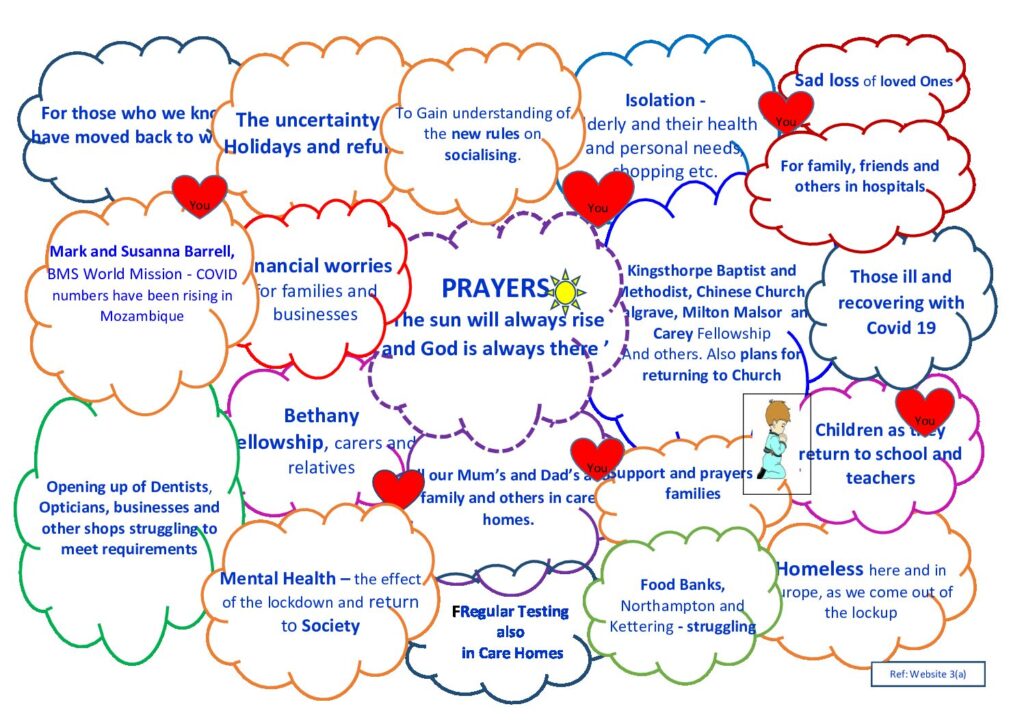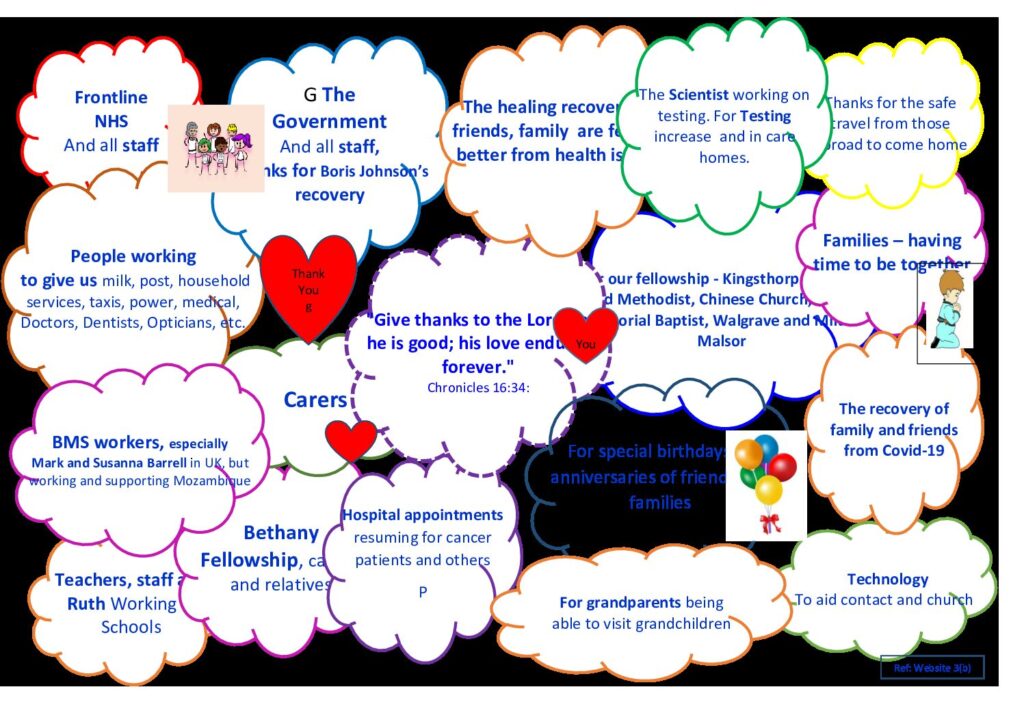 In recent weeks our prayers have focused on the situations & issues below (uploaded 13/5/20).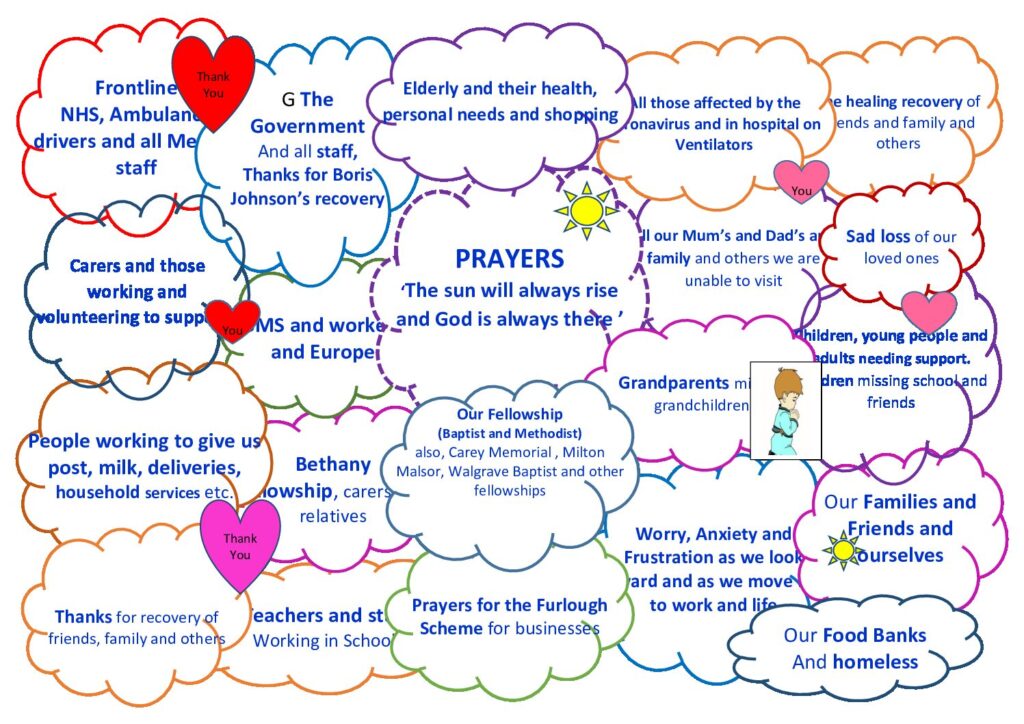 In the last couple of weeks our daily prayers have focused on the issues below (15/4/20)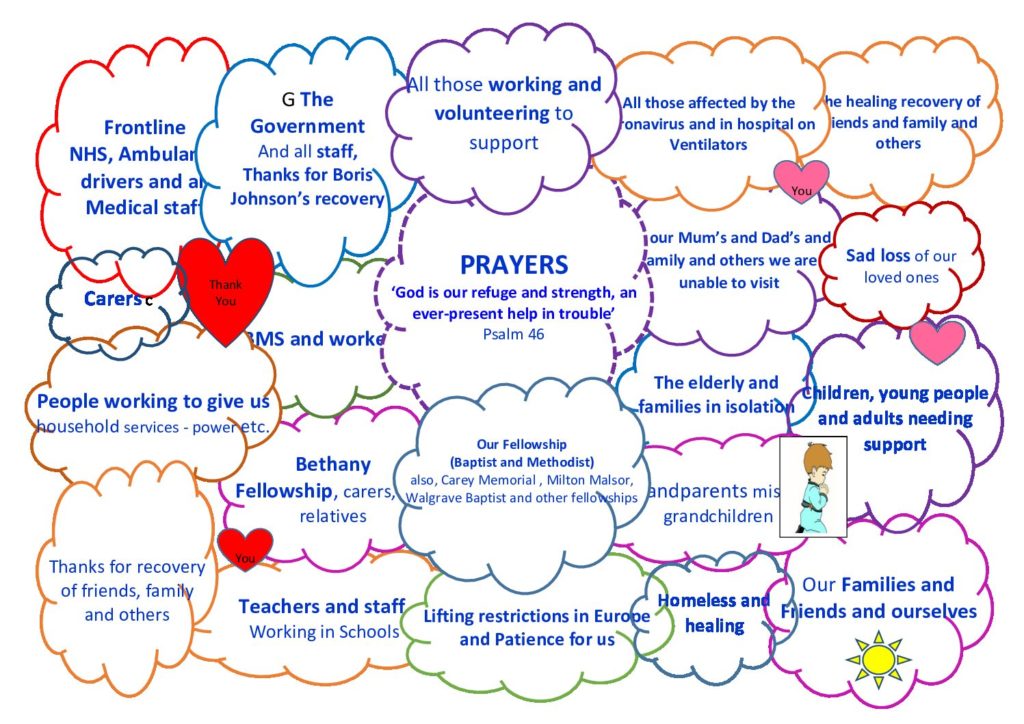 For week commencing 23rd March we prayed about these situations & individual people